Create Your FrontDesk Account
Click on "Pay Your Bill Online"
Once there, click "Create Now" located underneath Login
Select Yes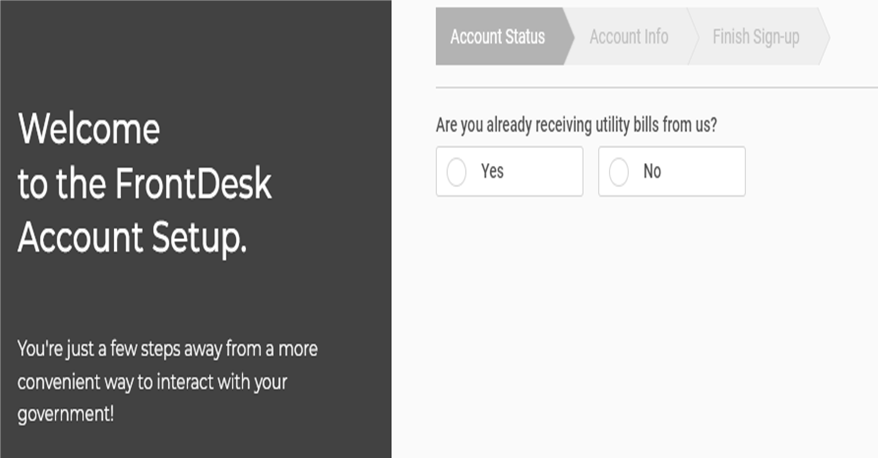 Enter Account Number,
the Physical Address as printed on the bill,
Account Type
and First and Last name.
Hit Next. You will be asked to Verify information. 
If Correct Hit Next.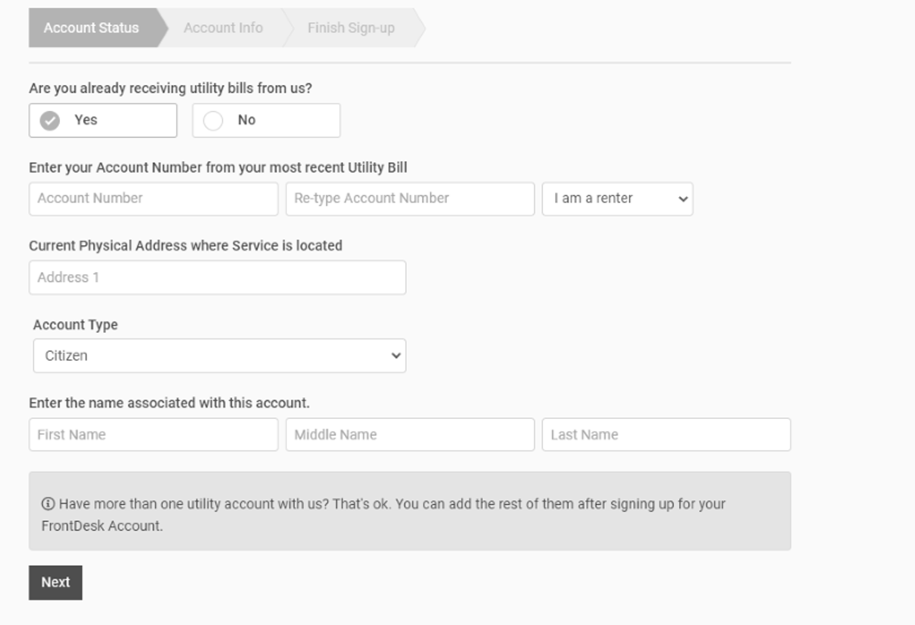 You will then be asked for your Phone number, email address and password.
Once you click submit, a confirmation email will be sent to you. 
After confirming that email you can login, view bills and pay bills. 
You can opt to do Autopay also. 
You will now receive an email when the new bills are processed and notifying your bills are read to view.